New prescriptions of the antimalarial drugs hydroxychloroquine and chloroquine shot up 80-fold year-over-year in March, according to a new study from the Centers of Disease Control and Prevention published on Thursday, illustrating the influence of the Food and Drug Administration's emergency use authorization and President Trump's encouragement for its use against Covid-19, despite a lack of data backing up any benefits against the coronavirus.
The FDA issued its emergency use authorization on March 20, a week after Trump declared a national emergency, but after numerous studies found no benefit for its use and instead found significant side effects from its use, the agency cautioned against its use on April 24 and rescinded the authorization on June 15.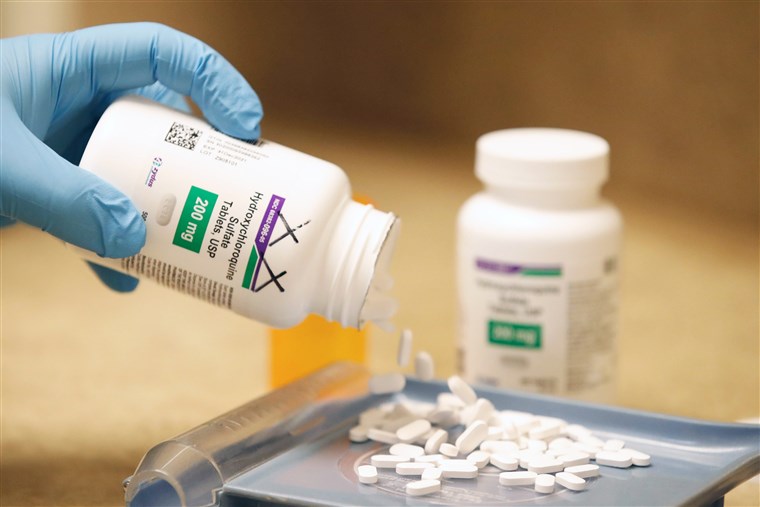 New prescriptions from specialists who didn't normally prescribe the drugs rose from 1,143 in February to 75,569 in March, an 80-fold year-over-year increase.
In total, prescriptions for hydroxychloroquine and chloroquine between March and April increased 60% from 819,906 in 2019 to 1,312,859 in 2020, with new prescriptions declining in May and June as more research failed to prove the drugs worked as a Covid-19 treatment.
Trump received criticism for his strong endorsement for hydroxychloroquine despite its known side-effects, saying during an April 4 White House briefing, "What do you have to lose, take it, I really think they should take it."
As researchers published studies failing to prove hydroxychloroquine treated Covid-19, Trump continued to promote the drug, even claiming to have briefly taken the drug prophylactically and delaying studies on convalescent plasma in early August to instead examine hydroxychloroquine.